Salad House
3176 N Broadway Ave, Chicago, IL 60657
Order now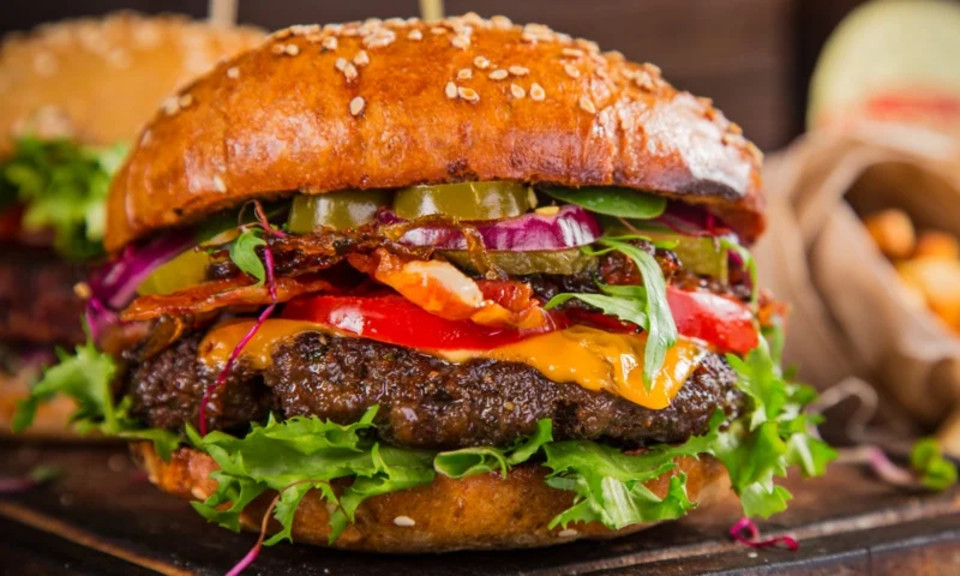 Andrea
The salad was amazing, but what was even better was the delivery guy that worked Sunday evening (1/8). He called to inform me that they were out of the tea I had ordered. After telling him that it's ok and that I don't need anything in replace of it, he showed up at my door only 20 minutes later with the tea which he had bought from Walgreens on his way. I will forever order from salad house and reccomend it to others simply because of the wonderful service and kindness given by the delivery driver.
Bonnie
I came home craving a salad but had no salad fixings in the house. Ordered from Salad House for the first time. I loved it. I created my own salad and the salad dressing I ordered was fabulous. Also, even though the restaurant is quite a distance from my house, the delivery was very quick. I would highly recommend this restaurant for those of you who crave good and original salads.
Tiffany
I love this place. My orders are right every time. The customer service is great; on two occasions if they had questions about an order they called to verify or ask about substitutions. The ingredients are fresh, which makes for delicious food, and the price is right if your kids forget to inform you that they invited an army of friends over and you're not well enough to cook.
Alan
Overall, excellent service and product. However, in the comment section of the order I asked for the dressing to be mixed in rather than on the side; the salad arrived with the dressing on the side. Although I'm capable of mixing in the dressing myself it would have been nice if the comment had been read by Salad House.
Steve
I've been eating here for years, and am a bit flummoxed by the few bad reviews I see. In my experience, the salads are always fresh, the service is always friendly, and the prices are reasonable. I always lose weight when I stay in Chicago, and this place is one reason: the food is healthy and filling!
Scott
I eat salads all the time as a main course. So I was really happy to find a place that makes them up to my picky salad standards! All the vegetables were incredibly fresh, there are a lot of vegetable and protein options, the portions are large and the prices are reasonable. Great find!
Seth
The salad ingredients were very fresh and delicious. The delivery time was far shorter than the estimated 60-70 minutes. This may be my new favorite lunch delivery.
Susan
Perfect for quick healthy meal. The only place I consistently order delivery from!!
Kristen
Love the salad house! Always fresh produce and items. Staff is super friendly!
kelsey
the best salads! Exactly what I want when I need a healthy yummy fix.
About us
Dinner, Healthy, Low Fat, Lunch Specials, Salads, Wraps
Today

Delivery: 11:00 AM - 8:45 PM

Takeout: 11:00 AM - 9:00 PM

Delivery

Monday:

11:00 AM - 8:45 PM

Tuesday:

11:00 AM - 8:45 PM

Wednesday:

11:00 AM - 8:45 PM

Thursday:

11:00 AM - 8:45 PM

Friday:

11:00 AM - 8:45 PM

Saturday:

11:00 AM - 7:45 PM

Sunday:

11:00 AM - 7:45 PM

Takeout

Monday:

11:00 AM - 9:00 PM

Tuesday:

11:00 AM - 9:00 PM

Wednesday:

11:00 AM - 9:00 PM

Thursday:

11:00 AM - 9:00 PM

Friday:

11:00 AM - 9:00 PM

Saturday:

11:00 AM - 8:30 PM

Sunday:

11:00 AM - 8:30 PM